Villagio Community in Estero Florida Affordable Condos Exceptional Amenities
Posted:
Villagio Community in Estero
(Affordable Condos & Exceptional Amenities)
The Villagio community in Estero is among the younger of gated-neighborhoods located along Three Oaks Parkway. The Villagio is comprised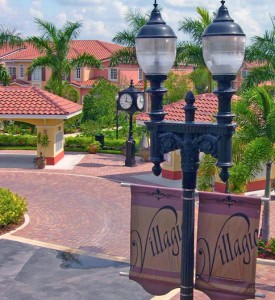 by a little more than 500 condominiums which come in one of four distinct floor plans. Condos are typically priced in the $200s, and this is a genuine bargain given the range of amenities this affords.
Amenities
Villagio Residents will have exclusive access to the community's town center (Centro Villagio) which is complemented with gathering hubs such as Bar Amici and Cafe Verona. There's also the 54-seat movie theater of Cinema Delfino. The theater is open five days a week and general admission is free. On a hot day,
you can cool-off in one of the two community pools and at evening, enjoy a relaxing soak in the hot tub. For those who enjoy staying active, there's a fully-equipped fitness center as well as tennis courts. For quieter moments, enjoy reading a book from the community library. For social gatherings, the community club room offers excellent seating as well as access to a courtyard These and other elements combine to drive the realization that this is more than your conventional neighborhood, but a sophisticated and sufficient community unto itself, yet located in the heart of a greater community.
You'll Love the Location
Among the advantages of living at the Villagio community in Estero is having unfettered access to so many of the attractions that make Southwest Florida so sensational. In addition to being close to major travel corridors of Interstate 75, Highway 41 and Southwest Florida International Airport, the Villagio community is situated mere minutes away from many of the places most people like to go. For example, Villagio is only minutes from the major shopping and dining venues found at destinations like Coconut Point Mall, Miromar Outlets and Gulf Coast Town Center. Beyond the amazing array of restaurants, boutiques and big box stores, these centers feature live music, cinematic entertainment and a busy calendar of fun community events.
More entertainment awaits at nearby Germain Arena. In addition to hosting concerts with legendary recording artists, the Arena also serves as home to the Florida Everblades Hockey Team and the Florida Tarpons, a national championship-winning arena football team. Sports fans can also check out the action at Alico Arena on the campus of Florida Gulf Coast University. The school has become nationally recognized as a dominating force of athleticism in the Atlantic Sun Conference. From volley ball and basket ball, to soccer, swimming & diving and wrestling, FGCU sports events are almost close enough to hear the cheers.
Then again, if you enjoy baseball, the Villagio community in Estero is less than 20 minutes from

venues like JetBlue Stadium or Hammond Stadium. These Fort Myers' facilities officially serve as homes-away-from-homes for the Boston Red Sox and the Minnesota Twins. Beyond Spring Training games with these national teams, the stadiums host seasonal action with regional favorites like the Florida Miracle.
 Golfer's Paradise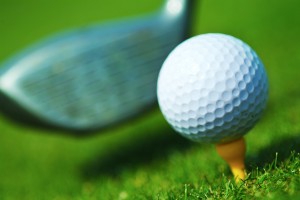 Of course, there may be no sport more regionally significant than golf. With its per capita composite of public and private holes, Southwest Florida is distinguished as "The Golf Capital of the World." The Villagio community in Estero is only minutes from some of the best courses in the region. There's Ray Floyd's Raptor Bay at Coconut Point and Arnold Palmer's Wildcat Run, there's Stoneybrook, the Jack Nicklaus Signature course of Old Corkscrew and many, many other options that cater to all levels of skill. Villagio residents are conveniently close to some of the finest fairways you'll ever find this side of heaven.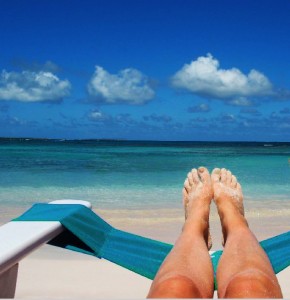 The Great Outdoors

Beyond the proximity to shops, restaurants and golf, the Villagio community in Estero is also conveniently close to area beaches. Some of the most gorgeous enclaves along the Gulf of Mexico can be accessed only a short drive from the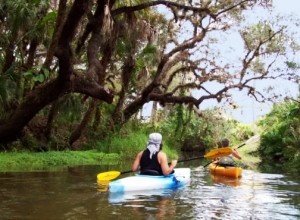 neighborhood. Catch a romantic sunset at Lover's Key, scoop shells from the shores of Sanibel Island, bury your toes in the sands at Barefoot Beach… all await minutes from Villagio. For those who enjoy kayaking, the Villagio is also just moments from adventures along the Estero River. This gentle waterway winds west from Estero before spilling in the beautiful estuary of Estero Bay. Along the journey, one may spot dolphin, manatee and amazing variety of avian species that flock to Florida. The mangroves and backwaters are also an excellent place to fish, but the route also provides access to greater opportunities in the Gulf. For those who enjoy fishing and boating, a day in Southwest Florida never disappoints.
This is only a brief overview of things-to-do and places-to-go in the vicinity of the Villagio community in Estero. Families will also appreciate the close proximity to schools, parks, churches, healthcare services and much, much more. For the affordability of the homes, for the exceptional amenities and for its incredible location, the Villagio community in Estero should be among your top considerations when purchasing a condo. In fact, for many, it is. The opportunities to buy here never last for long because the neighborhood's appeal is simply that outstanding. Should you have any questions about Villagio, or desire to take a tour, simply submit the contact form below. Our team loves to show off this community because it is a very special space here in the paradise that is Southwest Florida.